Selling
WHERE to Sell Your Goldmine Domains
HOW to Sell Your $9.00 Domain for High Ticket payments
Want MORE Money? Setup a Cash Site in Addition to Domain to Make 12X the Money!
Access to the Brokers (that have been previously only been exclusive to me)
Done-for-You Domain Listing Template that Sells the Domain FOR YOU!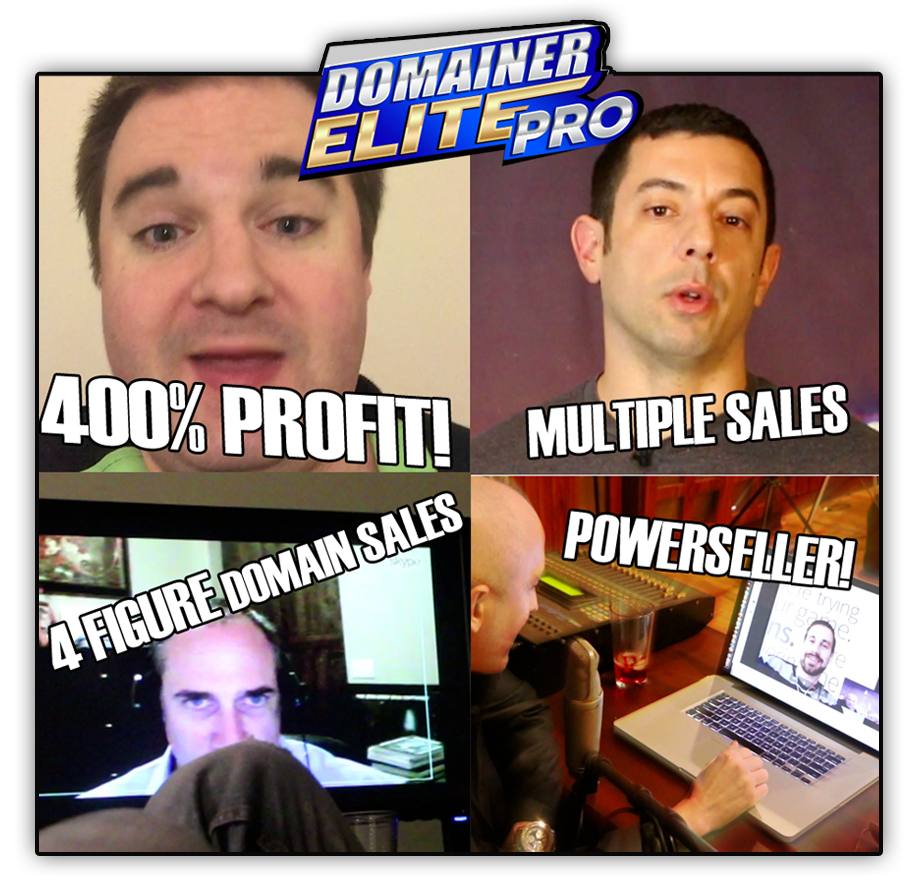 It's important to know that other marketplaces charge up to $20 PER listing.. and thats with you doing the hard work to manually find your domain, value it and then take the risk that it will sell..
AND for you to get the exposure you need so other people see your domain, they will probably ask you to upgrade which can cost upwards of $350..
At Domainer Elite there are no costs everytime you list a domain.
We do it by membership.
Just a one time fee for a membership and your finding, acquiring and selling domains.
All you need is a godaddy account and a DomainerElite membership and your good to go.
So the question of the day is how much would a resource that provides such bombastic opportunities be worth?
When you see members making daily sales and profit like what you have seen here?
I know, I've seen people spend tens of thousands of dollars on businesses and get absolutely nowhere, when you could have a simple domain flipping business that really works.


What I want to do is get you DomainerElite PRO, complete with new mining software and three starter marketplace listings..


This way you can try it out, try out the process of mining amazing domains, and once you see the quality of what you can mine.. You'll want to try listing your best picks.
I want to get you access to the marketplace, where you can flip three of them to start on, you can price them however you want.. and then you can upgrade to unlimited listings later!
Back when I first opened Domainer Elite, our price tag for the software was $497.
Everyone snatched it up like it was the last thing on earth.
And think about it, a software that mines the very best domains for quick easy big profits is worth it.
But today I will make you a special deal.
For everything, including the software, my full domaining course, and three free marketplace listings, all you need is $97 $67 (Discounted for New Year), the same amount as a dinner for the family.
And your in.
Thats unlimited access to the software and three listings at any given time on our marketplace.
And for a special bonus, I will give you a free coaching session via one of my live webinars.
So you'll get the mining software, you'll be able to post in the marketplace multiple times and get into my entire course.
All for just $97.00
Do it, join me before all the good domains are unavailable.
Remember the clock is ticking.
We are truly blessed to have the opportunity of a lifetime with domaining..
And Im glad to be doing it with you.
Ok, over & out!
Sincerely,
Jamie Lewis