Hurry, price rises in a few hours
Buy & Sell Domains Passively
Turn a
$9 Domain
into
$100
,
$500
, even
$1000
ALL DAY LONG
Free Video Shows How to Make 10-500X ROI in the Untapped
Domain Buying & Selling Market With
Our Premier Domain Mining Tool + Marketplace
EARLY BIRD OFFER
$970
$97
$67
TAKE IT FROM MY STUDENTS
WHO HAVE BEEN
GETTING
 RESULTS FROM DAY 1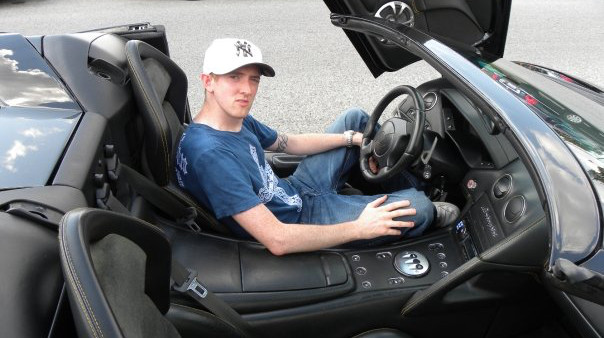 I'm Jamie Lewis; I Buy & Sell Domain Names And I Make a Killing!
AND I'm Going to Teach YOU so that You're Successful Like Me!
WARNING:
My System IS Addicting. You WILL Find Profitable Domains & Get Hooked on Finding & Flipping Them!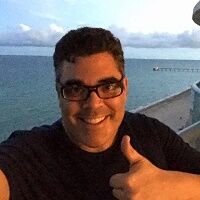 Jamie Lewis' Domainer Elite Pro software is AMAZING!
I found PlainGoldRing.com, CooperLawyer.com, Avonlawyer.com, and countless others.
This thing is a GOLD FINDING machine. Get off the fence and buy this dang thing.
Anthony Aires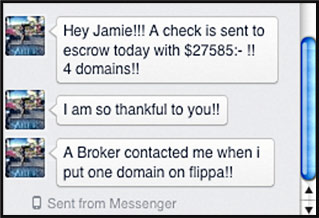 It's an amazing system, I got 106 high valued domains with the appraisal of over $83,000!
I sold my first domain and i can´t wait to build a big business with domains in the future.
Highly recommend you to get the domainer elite right away.
Adam Gil Lazar
Find Available GOLDMINE Domains
and Flip Them For Profit All In One Place..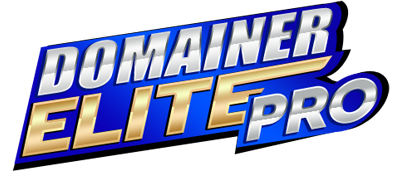 Check Out These Testimonials
Here's What 100% Verified Domainer Elite
Members and PRO Beta Testers Are Saying: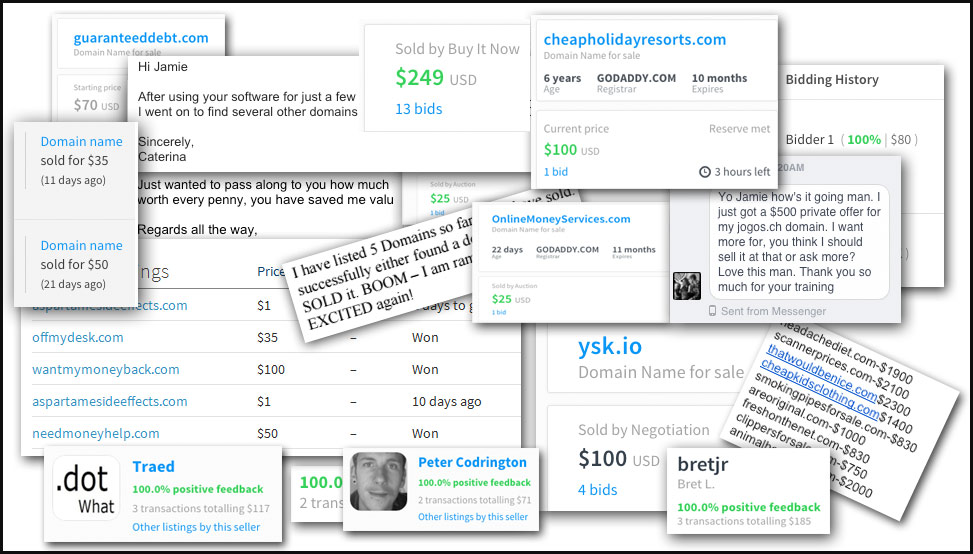 DOES THIS SOUND LIKE YOU?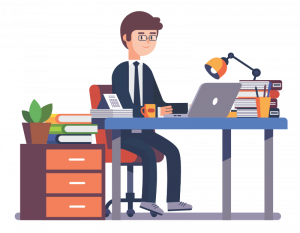 I struggled for years attempting to make money online.
Yes, I did earn some money here & there…
But the problem?
I was always spending more on traffic than I was ever earning back!
AND I TRIED EVERYTHING YOU COULD THINK OF…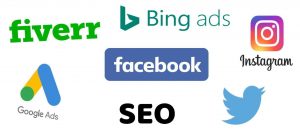 All of the fads, all of those hypey, fast cash methods never worked…
I KNEW there was a better way.
So I decided to put all of my focus on buy and selling domains, a HOT $10 Billion Dollar Source that's producing tens of thousands of success stories (no joke).
And the results ended up being quite amazing.
Dear Future Domain Profiteer,
The simple truth? People are selling domains using nothing but the DomainerElite members marketplace.
Nothing else needed.
Members are seeing 400% 700% even 1000% return on a minimal $9 domain investment.
You heard me right, Spend $9, make $50, $100, even $400 using NOTHING but the DomainerElite marketplace..
See, about two years ago, I released my personal domaining software for domain flipping.
The results were just as I thought they would be.. Reports of quick domain trades began pouring in..
Everything from $35, $50, 100.. $249.. And yes, we see 4 figure and even 5 figure domain sales from DomainerElite users.
And back then, this was soley using the software and then flip domains on Flippa.
no marketplace, no advancements in the software, just the bare basics.
They just kept coming in..
$390..
$707..
Even $1250!
Now I've had students that had nothing and then now make over $1,000,000..
Were not talking about working your butt off for years and then finally having a million dollar year..
Were talking about starting right now, listing your domains in the DomainerElite marketplace and seeing profitable flips daily.
So the way it works is you start off on the hunt.. it's fun, easy and our search engine is optimized to work fast.
Find your domain! (And definitely watch our demo, only the highest quality finds!)
Then, grab a good one from your search. Once it's in your hands, turn around and flip it on our marketplace for a profit!
We have thousands of users that are looking for good domains, so list it and keep on doing it.
People ask me; How in the heck did I obtain these available $9.00 domains on GoDaddy and then turn right around and sell them on the same platform I bought them at?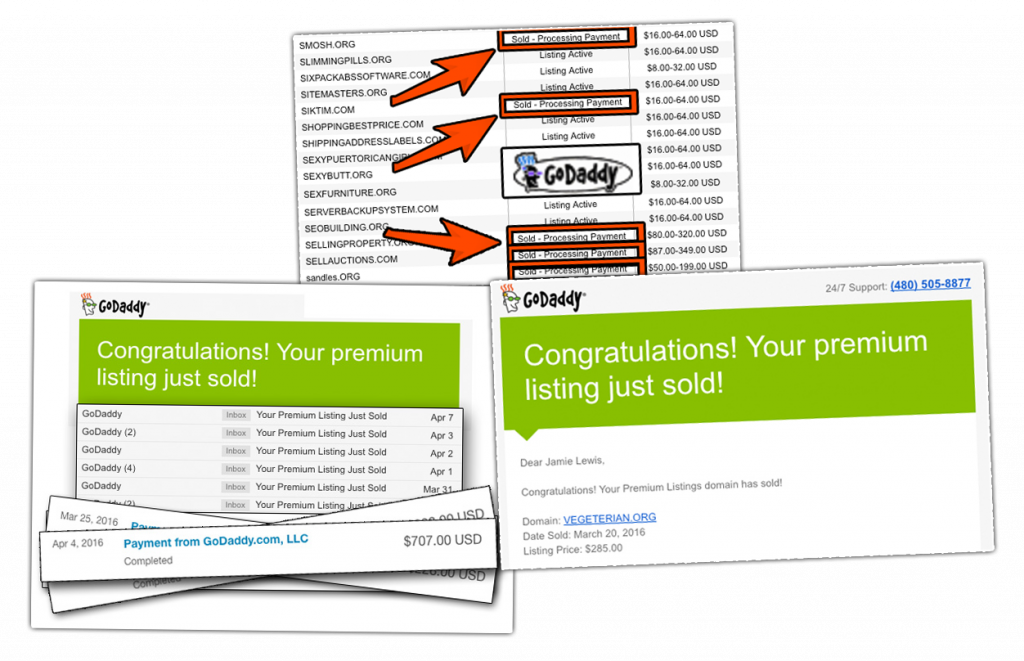 Check out some of these GIANT Flips: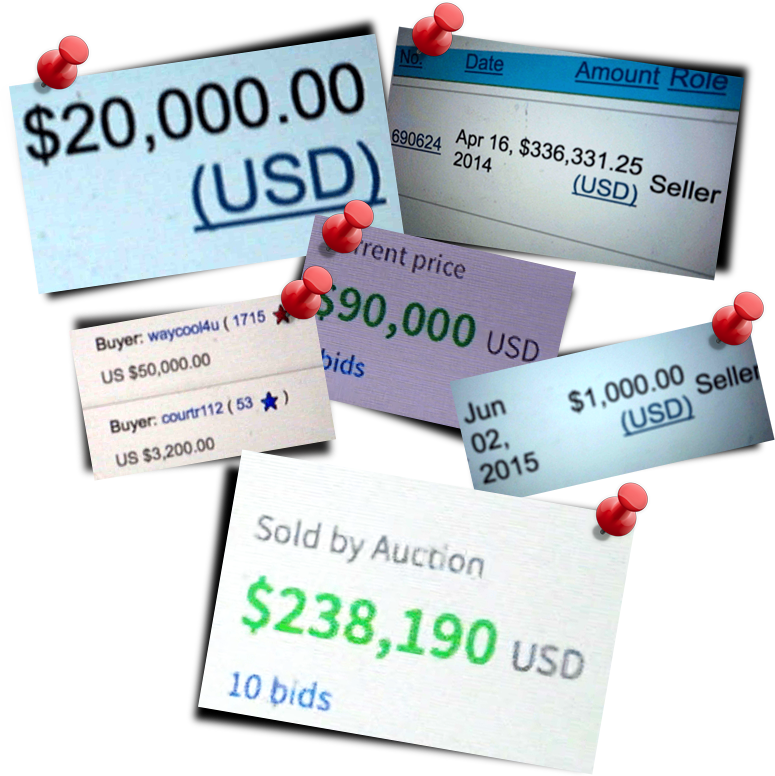 Make 2020 The Best Year Ever!
How did I sell $400,000 worth of domains and sites?
Finding a domain name thats available to purchase for $9.00 and then turning around and selling it for $9,000 is NOT easy.
For instance a domain like basketballcourt.com
They're out there, but I went automated from manual about a year ago.
I used to search all night… Id start with a list, and I would scour the web..
Id appraise, look down the list of availables and grab them up, then drop them on the marketplaces and watch them sell for more than I bought them for..
When you are scouring, the one thing that you WISH you had was a list generator.. a button you could press, appraisal, the whole nine years all hooked together so you weren't going back & forth, getting eye strain..
I mean you know the reward is significant.. selling your first domain is amazing. The lump sum payment.. Nothing like that.
But the process to find them is strenuous, it really is like you are MINING for GOLD.
And so I created DomainerElite 1.0, then after a year of proven success, the PRO version was born..
Here's EXACTLY what you get in my
Domainer Elite system…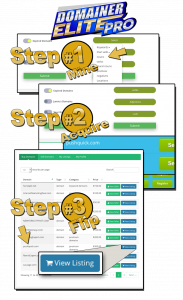 Mining and Flipping:
Do it all with DomainerElitePro. Find Domains, Sell Domains.
All you need is a Godaddy account and DomainerElitePro.
Find Expired, $3000, $5000, $10000, $25000, $50000+ Appraised Value Domains for $9.00!
Watch me Train Students to success from my Home Office and around the world.
Over 20 Custom Niche and Action Word Lists.
Get Inside my Mind as to HOW I Approach Value a Goldmine Domain.
Two word combos that are available but surprisingly valuable!
Point and Click Strategies that ANYONE Can Follow with Ease!
Selling
WHERE to Sell Your Goldmine Domains
HOW to Sell Your $9.00 Domain for High Ticket payments
Want MORE Money? Setup a Cash Site in Addition to Domain to Make 12X the Money!
Access to the Brokers (that have been previously only been exclusive to me)
Done-for-You Domain Listing Template that Sells the Domain FOR YOU!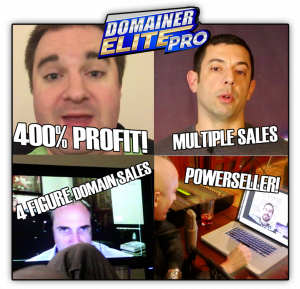 It's important to know that other marketplaces charge up to $20 PER listing.. and thats with you doing the hard work to manually find your domain, value it and then take the risk that it will sell..
AND for you to get the exposure you need so other people see your domain, they will probably ask you to upgrade which can cost upwards of $350..
At Domainer Elite there are no costs everytime you list a domain.
We do it by membership.
Just a one time fee for a membership and your finding, acquiring and selling domains.
All you need is a godaddy account and a DomainerElite membership and your good to go.
So the question of the day is how much would a resource that provides such bombastic opportunities be worth?
When you see members making daily sales and profit like what you have seen here?
I know, I've seen people spend tens of thousands of dollars on businesses and get absolutely nowhere, when you could have a simple domain flipping business that really works.
What I want to do is get you DomainerElite PRO, complete with new mining software and three starter marketplace listings..
This way you can try it out, try out the process of mining amazing domains, and once you see the quality of what you can mine.. You'll want to try listing your best picks.
I want to get you access to the marketplace, where you can flip three of them to start on, you can price them however you want.. and then you can upgrade to unlimited listings later!
Back when I first opened Domainer Elite, our price tag for the software was $497.
Everyone snatched it up like it was the last thing on earth.
And think about it, a software that mines the very best domains for quick easy big profits is worth it.
But today I will make you a special deal.
For everything, including the software, my full domaining course, and three free marketplace listings, all you need is $97 $67 (Discounted for New Year), the same amount as a dinner for the family.
And your in.
Thats unlimited access to the software and three listings at any given time on our marketplace.
And for a special bonus, I will give you a free coaching session via one of my live webinars.
So you'll get the mining software, you'll be able to post in the marketplace multiple times and get into my entire course.
All for just $97.00
Do it, join me before all the good domains are unavailable.
Remember the clock is ticking.
We are truly blessed to have the opportunity of a lifetime with domaining..
And Im glad to be doing it with you.
Ok, over & out!
Sincerely,
Jamie Lewis
WARNING: My System IS Addicting.
You WILL Find Profitable Domains & Get Hooked on Finding & Flipping Them!
Find Available GOLDMINE Domains and Flip Them For Profit All In One Place..
EARLY BIRD OFFER
$970
$97
$67